Podcast: Play in new window | Download
Subscribe: Apple Podcasts | Google Podcasts | Spotify | RSS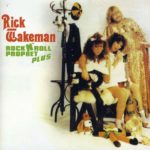 Produced by Preston Frazier, David Gordon, Bill Govier, Wayne Hall and Michel Arsenault.

We discuss the amazing 1985 concert known as Rock in Rio and Mark reviews Rick Wakeman's Rock and Roll Prophet.
How did the band cope with the 220,000 in the audience?
How did this line up come over?
How did the older material sound?
Listen to the episode then let us know what you think!
Become a YMP Patron!
If you would like to support the Yes Music Podcast, there is a new Patreon page where you can sign up.
---
YMP patrons:
Preston Frazier | David Gordon | Bill Govier | Wayne Hall | Michel Arsenault
…
Joseph Cottrell | Jeffrey Crecelius | Michael O'Connor | Paul Tomei | Julio Scissors | Geoffrey Mason | Lobate Scarp
…
Paul Wilson | Jamie McQuinn | Miguel Falcão | Ken Fuller | David Pannell | Brian Sullivan | Joost Doesburg | Jeremy North | Tim Stannard | David Watkinson | Steve Roehr | Geoff Baillie | William Hayes
…
Robert
---
Mark's Wakeman photos:
Show notes and links
The new iOS YMP app! Download it here.
Rock in Rio on Forgotten Yesterdays
Please subscribe!
If you are still listening to the podcast on the website, please consider subscribing so you don't risk missing anything. You can subscribe with an RSS reader, with iTunes, with the iOS Podcasts app, via email updates, via www.stitcher.com on Spreaker.com or via Tunein.com.
Theme music
The music I use is the last movement of Stravinsky's Firebird Suite. This has been used as introduction music at many Yes concerts. My theme music is not take from a live concert – I put it together from the following two creative commons sources:
thanvannispen
and
archive.org