Podcast: Play in new window | Download
Subscribe: Apple Podcasts | Google Podcasts | Spotify | RSS
Produced by Joseph Cottrell, Jeffrey Crecelius and Ken Fuller
We had yet another lovely conversation with a relatively unsung hero of the Yes story this week. As you'll hear, you have probably seen Jeff Cumins' work, even if you don't realise it. He has a long and distinguished career as an artist and illustrator and revealed fascinating insights that neither Mark nor I had heard before. I'm sure you'll enjoy listening as much as we enjoyed talking to him. Do check out the images in this week's shownotes to see why were so pleased to be able to speak to Jeff.
A huge thank you to everyone who donated to the YMP 6–th episode appeal for our 600th episode. We achieved our target in just a few days but don't let that put you off – you can still donate by clicking the link on Yes Music Podcast.com. As we have now passed our goal, Mark and I are planning our first ever YMP Live episode. I do hope you'll be able to join us for what promises to be an epic undertaking playing and talking about Yes music and lots more. Details to follow as soon as possible.
Which items across Yes history was Jeff involved in?
WHo did he meet first?
Was this a dream come true?
Let us know if you agree with us!
A selection of Jeff's Yes-related work:
See much more on Jeff's website: https://jeffcummins.wixsite.com/jeff
---
Yes – The Tormato Story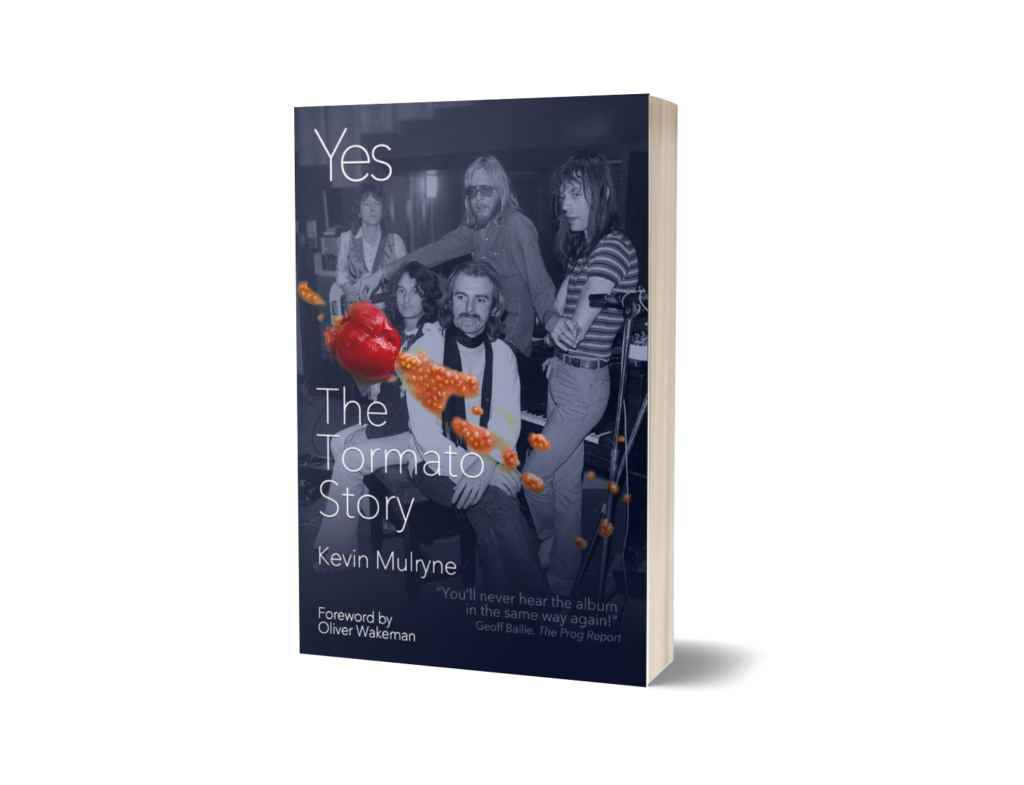 Available now!
---
YMP Patrons:
Producers:
Joseph Cottrell
Ken Fuller
Jeffrey Crecelius
Patrons:
| | | |
| --- | --- | --- |
| Jim Morrison | Jon Pickles | Declan Logue |
| Gary Betts | Alan Begg | Michael Handerhan |
| Barry Gorsky | Steve Perry | Doug Curran |
| Martin Kjellberg | Todd Dudley | Rachel Hadaway |
| Lind | Paul Hailes | Craig Estenes |
| Mark James Lang | Steve Rode | David |
| Bob Martilotta | John Holden | Stephen Lambe |
| Dem | Fred Barringer | Scott Colombo |
| Chris Bandini | David Heyden | John Thomson |
| Mark Baggs | John Cowan | John Parry |
| Dave Owen | Simon Barrow | Steve Scott |
| Terence Sadler | Steve Dill | Robert Nasir |
| Fergus Cubbage | William Hayes | Geoff Bailie |
| Steven Roehr | Lobate Scarp | Geoffrey Mason |
| David Watkinson | Tim Stannard | Robert Vandiver |
| Brian Sullivan | David Pannell | Jamie McQuinn |
| Miguel Falcão | Paul Tomei | Michael O'Connor |
| Brian Harris | Hogne Bø Pettersen | Guy DeRome |
Become a Patron!
---
Our (not really) new Facebook YMP Discussion Group is open to anyone to join but I'll be adding rules and joining requirements when I have time (one day…). One of the advantages of the new format is that all members of the group have the same ability to post content, so it's a bit more egalitarian, or somesuch. Please do search for the group and join in.
https://www.facebook.com/groups/3216603008606331/
---
Please follow/subscribe!
If you are still listening to the podcast on the website, please consider subscribing so you don't risk missing anything:

Theme music
The music I use is the last movement of Stravinsky's Firebird Suite. This has been used as introduction music at many Yes concerts. My theme music is not take from a live concert – I put it together from: archive.org